Mr Shane Barwood
Orthopaedic Surgeon
MBBS, FRACS
Special Area of Interest:
Shoulder Surgery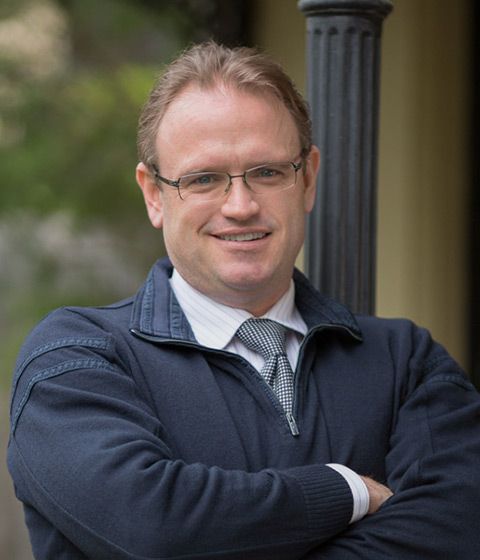 Shane Barwood is an Australian trained Orthopaedic Surgeon, who has undertaken international sub-specialty training in all aspects of shoulder reconstructive and joint replacement surgery. He has a particular focus on arthroscopic techniques for shoulder tendon (rotator cuff) and stabilisation surgery and also on modern shoulder reconstructive surgery.
Shane attended schooling locally at Mentone Grammar School and undertook his medical undergraduate training at The University of Melbourne. After completing his residency at St Vincent's Hospital, he undertook a research fellowship at the Royal Children's Hospital in Melbourne, studying the orthopaedic surgical aspects of several neuromuscular diseases. He then completed orthopaedic training in Victoria and during 2003, he obtained fellowship of the Australasian College of Surgeons.
He was awarded the Freeman Foundation Post Doctorial Shoulder Fellowship in 2004, which enabled him to complete specific shoulder replacement fellowship training at the prestigious New York- Presbyterian Hospital of Columbia University, Manhattan, USA. Shane subsequently completed further fellowship training at the Sports Medicine Department of the University of Calgary, Canada, focusing on the advanced techniques of arthroscopic "keyhole" surgery of the shoulder.
He has a keen interest in student teaching and research. His research has been published in peer reviewed literature and presented both internationally and nationally. He has been invited to contribute to several textbook chapters regarding shoulder surgery and invited to instruct at shoulder arthroscopy courses in North America. In 2012 he was awarded the European travelling fellowship by the Shoulder and Elbow Society of Australia.
Shane has a strong interest in treating all types of sporting injuries, including AFL, swimming and cycling, having previously participating in competitive swimming and ironman triathlon events. He currently also works with several AFL teams in the management of their shoulder injuries as well as many other elite athletic groups.