Mr Andrew McQueen
Orthopaedic Surgeon
MBBS, FRACS
Special Area of Interest:
Hip, Knee & General
Orthopaedic Surgery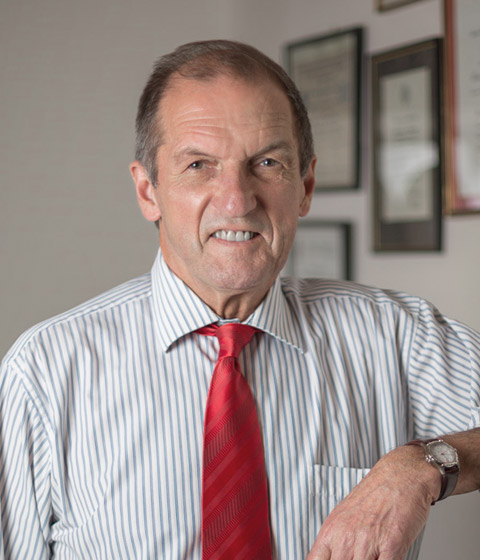 Andrew McQueen is a co-founder of the Melbourne Orthopaedic Group which began in Melbourne in 1980. He is Melbourne born and a graduate of Melbourne University and completed his orthopaedic training and became a Fellow of the Royal Australasian College of Surgeons in 1977.
He then spent two years at the Nuffield Orthopaedic Centre as a Girdlestone Fellow, involved in research and post-graduate training. He returned to a position at the Alfred Hospital combined with private practice.
He has a particular interest in lower limb surgery including knee and hip replacements and sports orthopaedics, as well as an interest in shoulder surgery.
Andrew and David Bracy founded the Melbourne Orthopaedic Group which currently has fourteen orthopaedic surgeons offering a wide expertise with ongoing training. The Group has in house research with a full time Research Fellow and enjoys the facilities of two hospitals, The Avenue Hospital and Glenferrie Private Hospital, specializing in orthopaedics.
Andrew McQueen is a member of the:
Australian Society of Orthopaedic Surgeons
Australian Sports Medicine Federation
The Australian Association of Musculoskeletal Medicine
The British Orthopaedic Research Society
Girdlestone (Oxford) Orthopaedic Society
Andrew has a busy family and private life sharing this with his wife Pam and their four children.